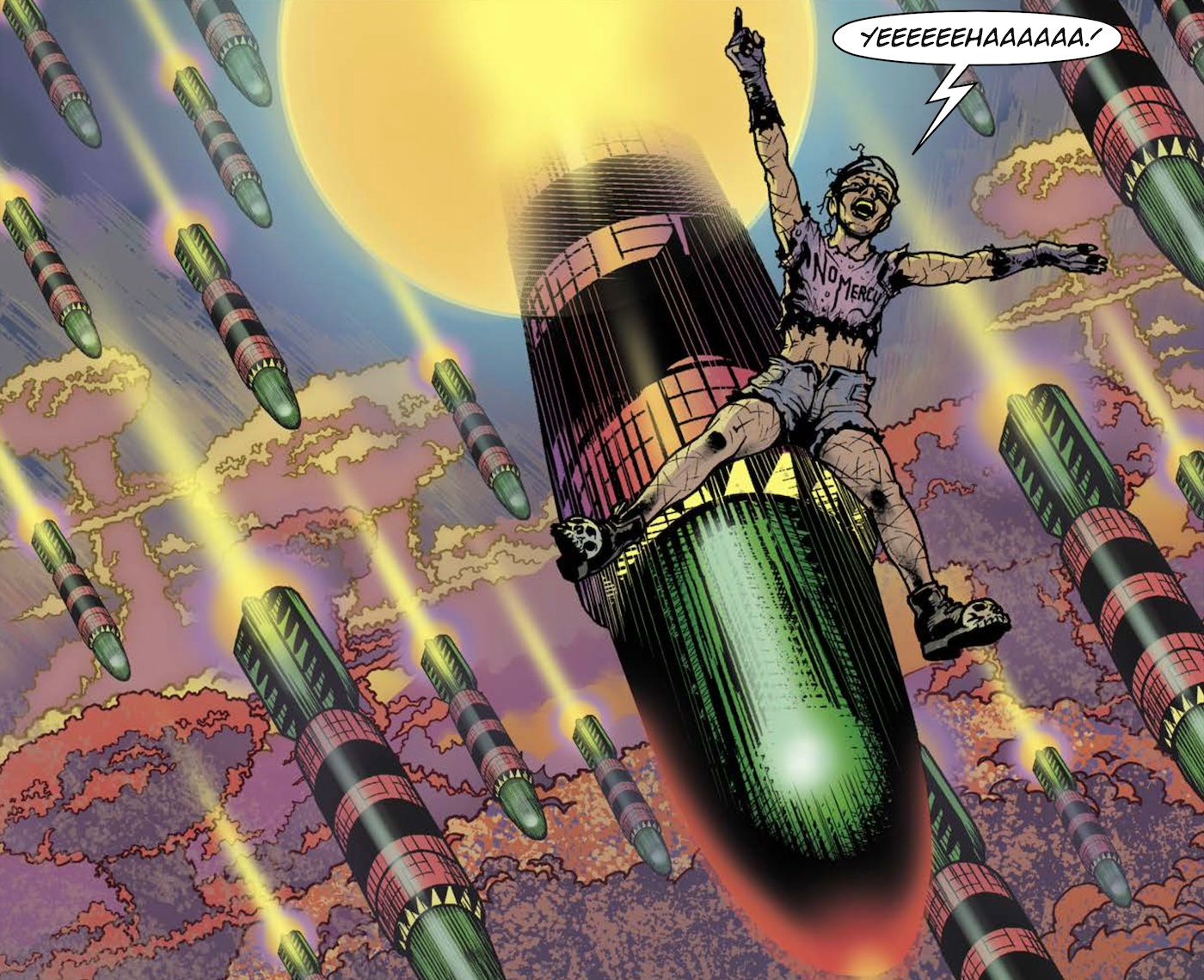 At The Comics Journal a review of a new book of critical essays on the subject of Judge Dredd, which can't really be tackled without a pop at the whole criticism gig-economy grinder out of which the book comes. Marc Singer's survey of the state of pop-culture analysis name-dropped on here endlessly already is pressed into service once again to say why enthusiastic promotion instead of actual critique might not do readers or writers much good, although in the case of 2000AD there are the business practices and mannerisms of the publisher to weigh up as well. Quite why any marketing department would not push back strenuously against the claim that a publication's best work was thirty years ago has never been very clear, but in this case it's the marketing department that keeps repeating it.
All roads lead back to the strip's past partly because that's where original writer John Wagner looms on the landscape like a benevolent god. The annual couple of stories that Wagner contributes to Judge Dredd these days consistently make the other writers look like they're taking a different strip down a different path. Or at least a path less likely to make the comic "a snarling grimy banner of action and outrage," as the publishing staff said in 2019, another PR statement that flew by without any critical analysis of what it might mean.
In timely fashion, the book arrives just as John Wagner concludes a ten-week stint writing Judge Dredd in 2000AD, two stories that prove the point. In one of them Dredd trails the world's unluckiest hitman, efficiently and without tripping over. But the second is Wagner Ascendant, putting the strip's own history into motion by twinning the actual plot with an unrelated Mega-City One TV show which keeps chipping in, a Greek chorus with an unlimited SFX budget, broadcasting images like that one up there in a manner which leaves the reader to work out who is speaking to whom. It turns out to be Wagner speaking, and reminding anyone who needs to hear that his co-creation is a society built on corpses.