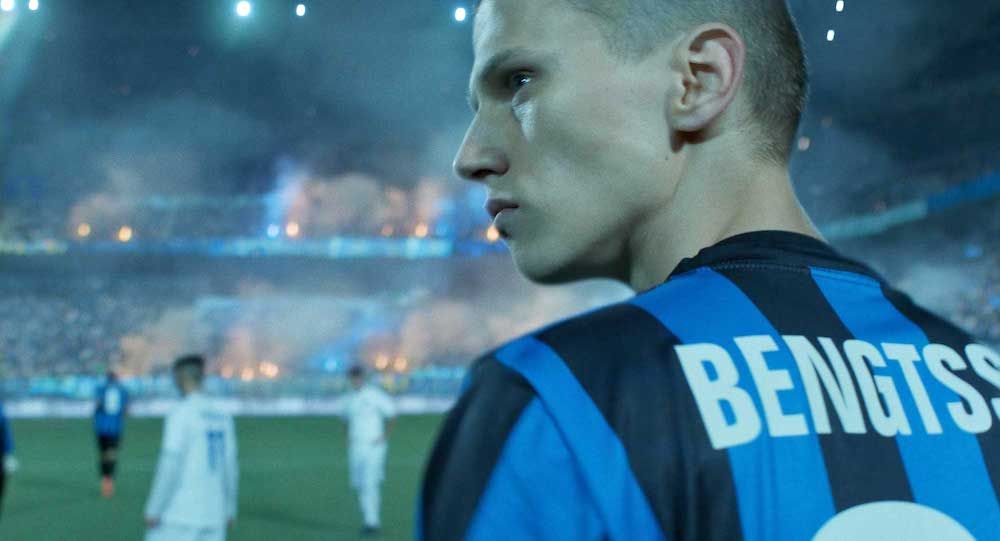 Tigers: shoots…
In the print edition of Sight & Sound some words about Tigers, where the pressures at Inter Milan's youth academy nearly destroy a teenage footballer as shorthand for the way professional sport tips young people into its grinding machine like granules from a hopper.
Whether Martin Bengtsson, whose autobiographical story this is, was exactly the individual depicted here is impossible to know, and actor Erik Enge hints at Bengtsson's mental state in twitchy ways that might not be out of place in a more stylised film of fictional violence. By the end A Person Is Running Emotionally And Music Swells has put in an appearance too, somehow now the approved shorthand for emotional climax and spreading across scripts like rust. And most of Martin's troubles resemble peer-group pressures that could have brewed up in dramas about teenagers elsewhere.
But Tigers at least puts money and Inter Milan's balance sheet at the root of Martin's troubles, which if not a newsflash does draw a line under the way this story was treated in the past. Everything in Tigers beams in from the anti-matter universe compared to the glazed perma-tan of 2005's Goal! where more or less the same story was Hollyoaks-ed into orbit, with young footballers reclining in bathtubs full of cash with Anna Friel while the sport's actual golden gods cameoed to add their stamp of approval. Goal! Part 1 was made by Danny Cannon and Goal! Part 2 was Jaume Collet-Serra and then Goal! Part 3 was a demure thing that looked like it cost fifty dollars, but two out of three isn't bad. Tigers and Goal! are separated by a lot of cultural business and half the men's cosmetics industry, but mostly separated by 2008 and the crash of the markets and the impossibility now of optimism about anything much, certainly not about teenage life.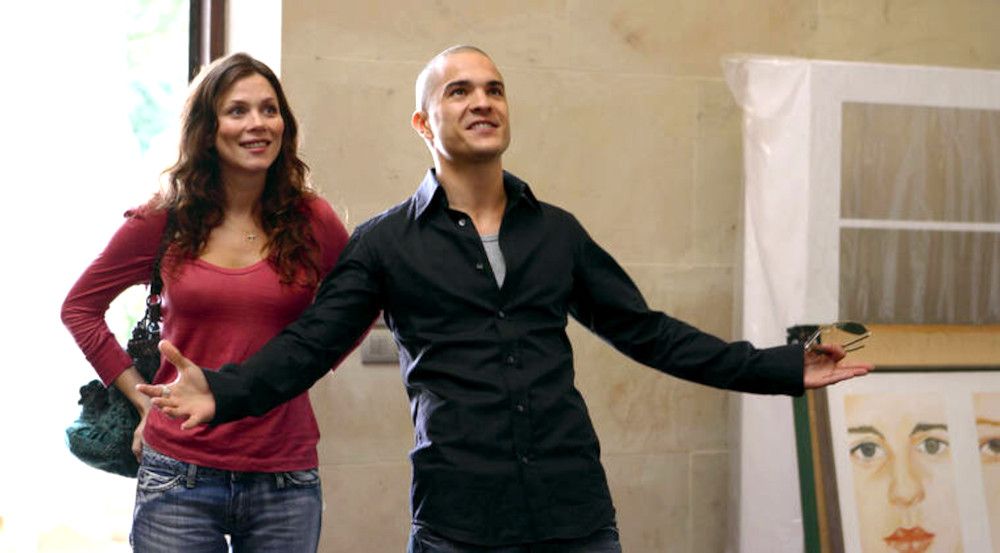 Goal! Part 2: …scores