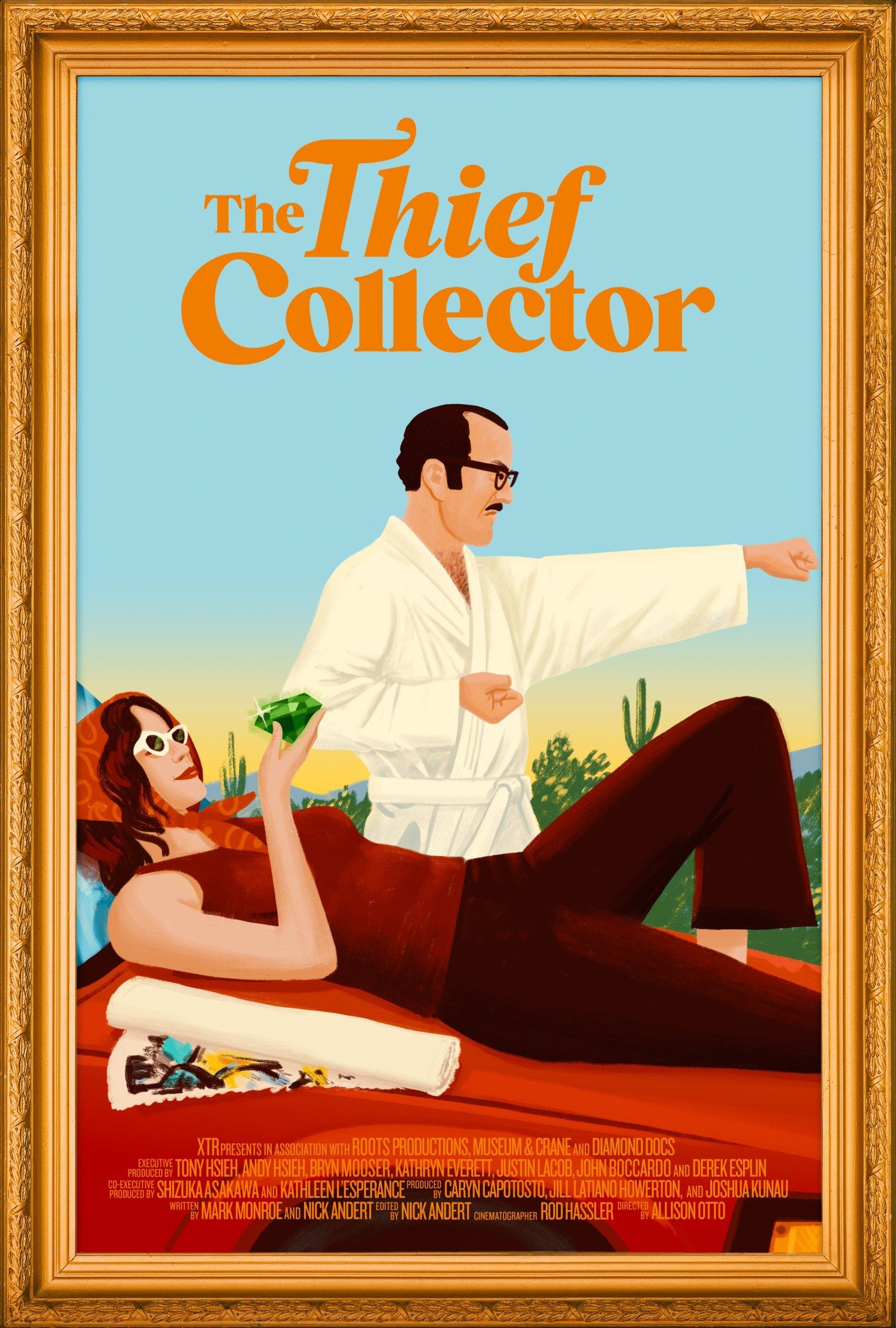 The Thief Collector: Ocean's Two
For Critic's Notebook four films seen online from SXSW:
The needle of the politic-o-meter settles over to the right in a couple of those, and Spin Me Round's push-back is carefully ambiguous; but a festival that mints its own NFTs in a sponsored storefront won't be the place to look for agitprop. Even so, The Thief Collector's documentary wander into a tabloid frame of mind where eccentricity and Other-ness are to be distrusted seems pretty wayward. What is that mock poster up there doing exactly, by turning a pair of middle-aged teachers who aren't here to speak for themselves into Ocean's Two? Faced with long dead and totally inscrutable subjects, the film is so keen to cover all possible reasons to find them entertainingly suspicious that it ends up seeing if anyone's got a spare murder lying around that it can use for the purpose.