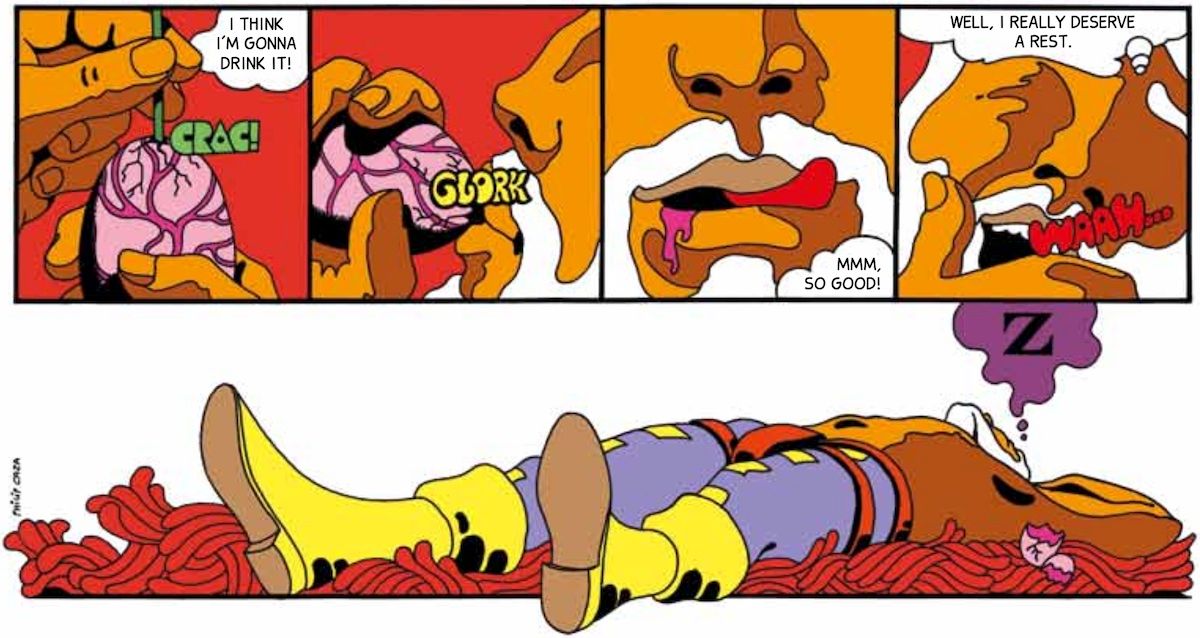 Kris Kool (1970): head case
A reissue of Caza's Kris Kool from 1970 was on my list of the year's best comics for The Comics Journal. So was a big collection of Gerry Anderson UFO licensed comics from 1972 and both volumes of Project MK-Ultra: Sex, Drugs and the CIA which is set in 1971. Once again the writing on the cultural wall that looks clearest in our current mess is five decades old, just as Erik Davis diagnosed.
Also Olympia, where the drawings could be depicting 2072 if the story wasn't rooted in current French bodies and hormones and sex. Ruppert and Mulot and Vives return to the story from The Grande Odalisque, drawing horny criminals and drugs and violence and some of the best atmospheric nightclub raves in comics.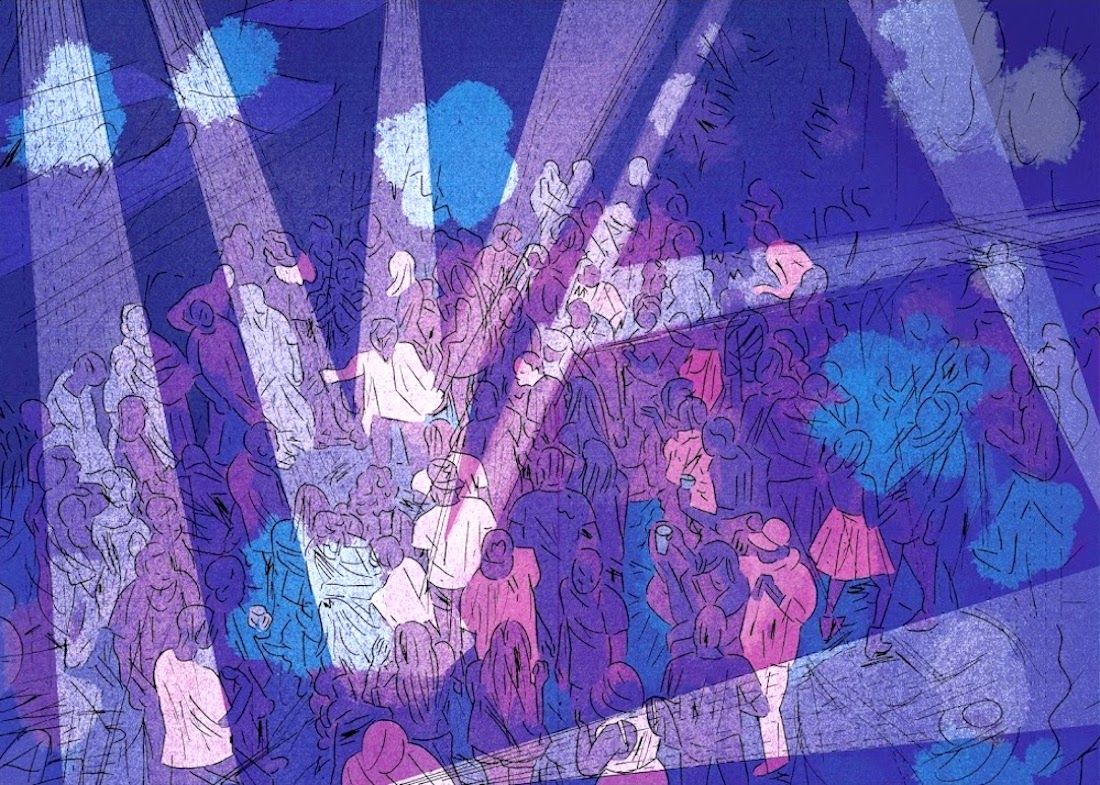 Olympia (2022)
---
Also there: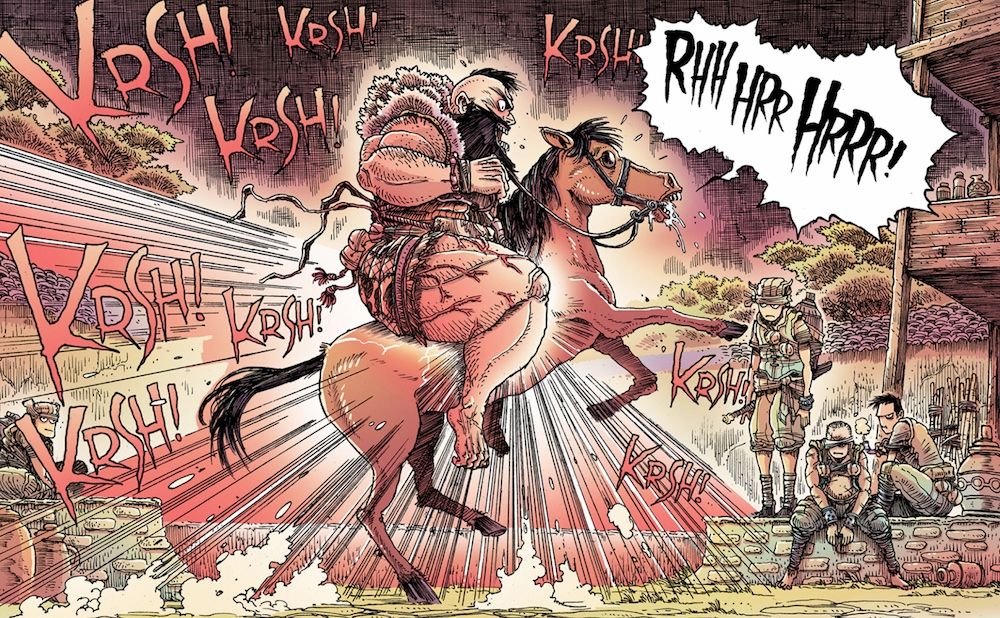 In James Stokoe comics the drollery and dead-pan jokes are American, the glee at bodily functions and male tumescence is Anglo-Saxon, the figure work is modified Manga, the audio track is all bodily grunts and excretions, and a horror vibe lurks behind everything waiting for its moment. His art is unmistakeable, endlessly in motion, which is only slightly ironic when his projects do sometimes grind to halt.
Some words about some of all we have so far of Orphan and the Five Beasts.
See also: On Project MK-Ultra: Sex, Drugs and the CIA
And on The Legend of Luther Arkwright, also on my list
And Ruppert and Mulot and Vives do violence
And James Stokoe sends Godzilla to hell