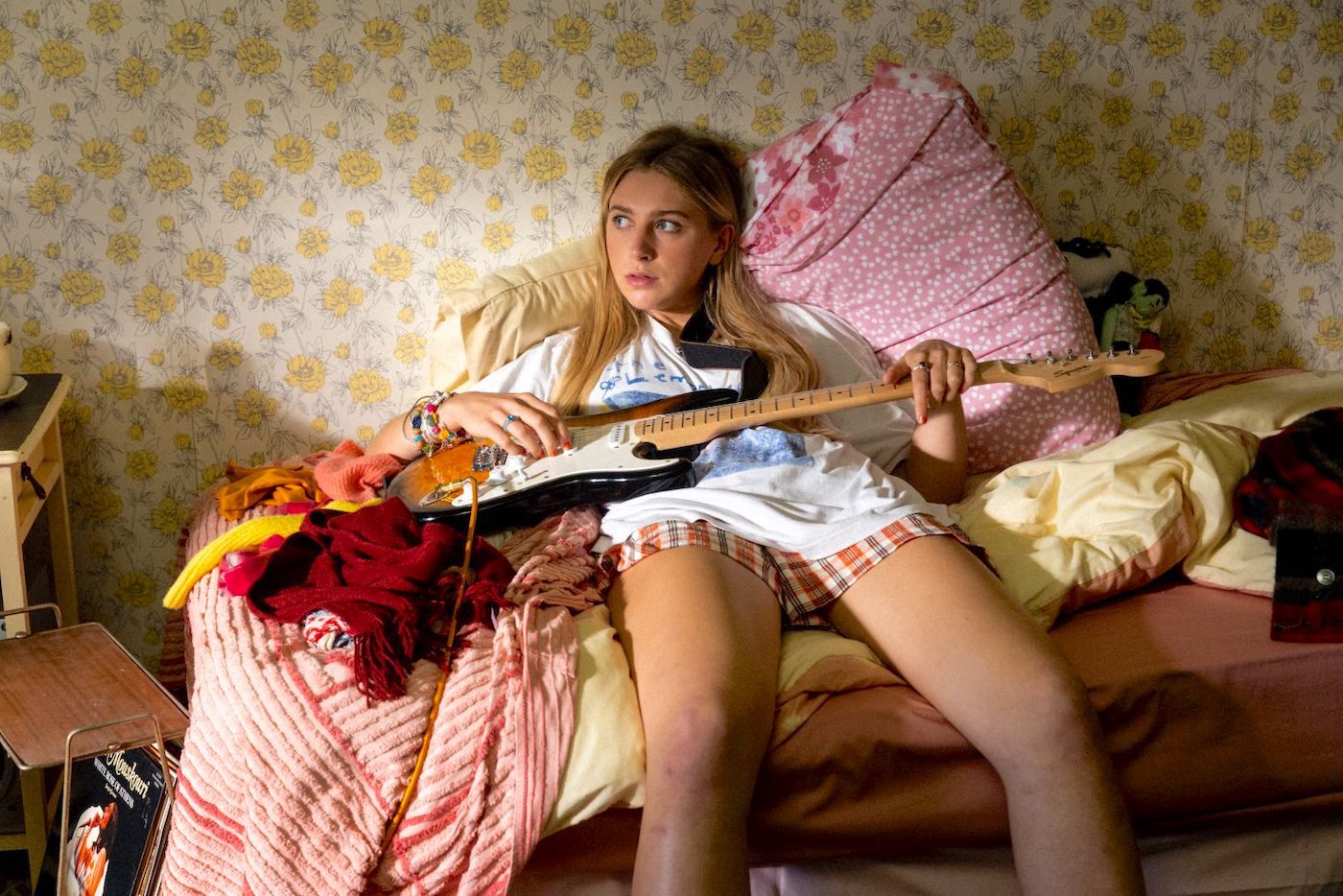 A modestly equipped Edinburgh International Film Festival took place this year after the event was dragged into bankruptcy last year, and a new administration will probably aim to do things differently next year, assuming some decisions have been made by then about the volume of public cash people running the old event apparently tipped straight into the Firth of Forth. But at this point survival will have to do.
For Sight and Sound a review of Silent Roar, whose quirks could easily be the kind of things that put people off; several off-put people spoke up to prove the point. It's messy and wayward and oddball, as if anyone should complain about that these days, and every image has a purpose, even the ones with Swiss Jesus, and its distinctly dim view of religion is an uncommon premise in nice Hebridean wrapping. Charm, that most elusive of British film qualities, counts for a lot. If the casting director didn't recall the newly discovered Florence Pugh in The Falling when she saw Ella Lily Hyland auditioning then it was just a moment of alignment. No way composer Hannah Peel didn't recall how Mark Isham scored the surfing in Point Break when the time came.
Other things seen:
Superposition is a Danish couple running into their sinister doubles and doing the doubling thing deep in a forest, having inadvertently taken their marital strife into The Twælight Zøne.
A revival of Drylongso is a terrific reminder of the tonal confidence and subtle potencies of 1998 cinema, a Black document of fun and drama and the blazing sun of Oakland, starring two stupendous young actresses who apparently never crossed my path subsequently.
And Passages is the new one from Ira Sachs, whose Little Men played at EIFF seven years ago. Sachs was in attendance, having apparently committed to speaking enthusiastically to every viewer of the film worldwide. Passages is also little men, in that its main character is a shitty bisexual control freak sex addict who makes other people's lives miserable. On the one hand you might consult the strict definition of the word passion in connection with Sachs' style - the sex scenes have scared some local churchgoers but struck at least one viewer as distinctly ambient temperature, especially in the context of people who are hotly cruel to each other when dressed - but on the other hand, no one not tuned in to the human soul would even bother doing it this way in the first place. Adèle Exarchopoulos appears and promptly dances, a sight of almost mystical transportation, a glimpse of a better world.
See also: Adèle Exarchopoulos giving zero fucks