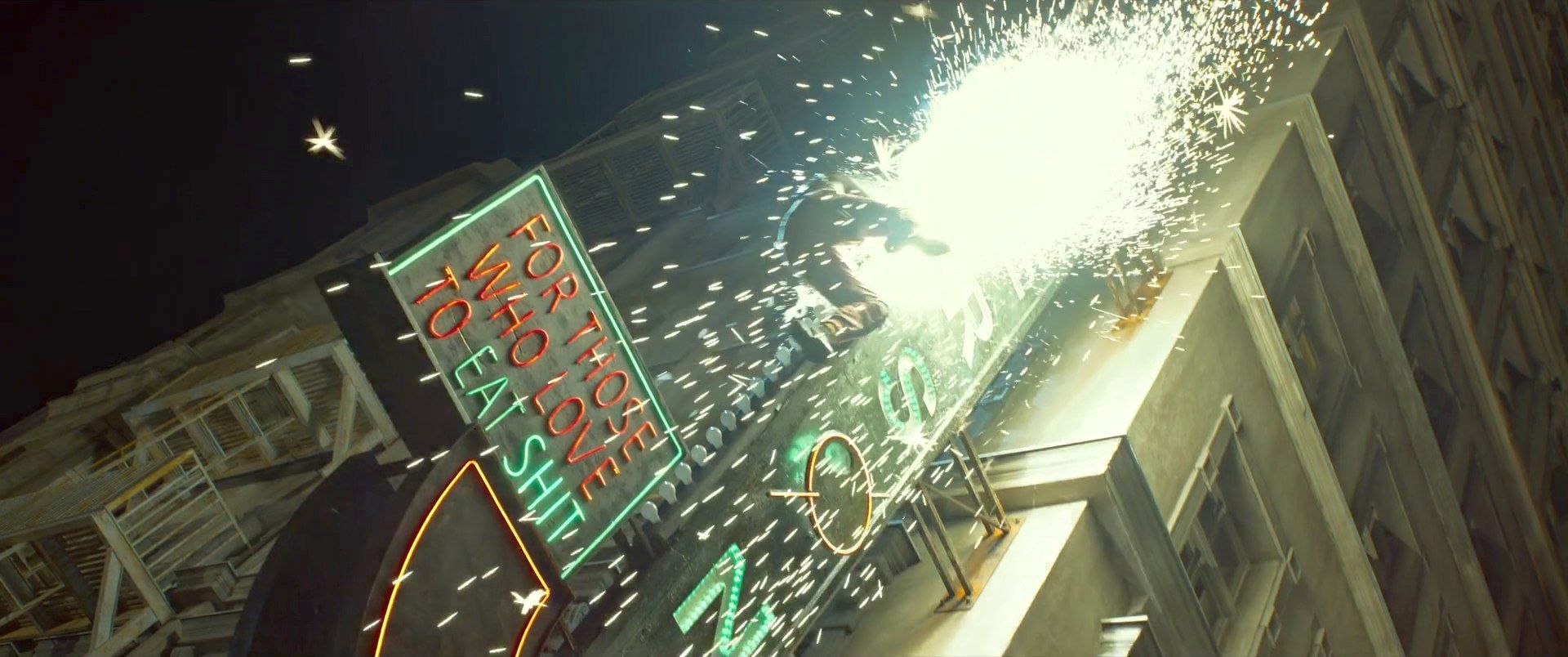 The Matrix Resurrections
Many a perfectly tolerable film is left in the wake of The Discourse bobbing like an used Pot Noodle container in a canal, but seeing Lana Wachowski and The Matrix Resurrections get swamped by grumbles that in some way the film was familiar and stodgy and unforgivably lacking in that Spider-Man magic was another strong argument for just calling film criticism off.
Most things good and bad about Resurrections, its tone and look and qualitative shift towards whimsy, would have been explained if more people had watched the Wachowskis' series Sense8 on Netflix first and noticed how the concerns of the early work were now mobilised through the mechanics of the later. A whole bunch of Sense8 actors turn up to wave a sign saying so, sweetly suggesting that Lana Wachowski was a den mother to all of them—although why you wouldn't put Valeria Bilello in a Matrix film if you were making one is a mystery, and Jessica Henwick all gamine and Anglophone in short blue hair has been given Tuppence Middleton's Sense8 visual cues so directly that the reference twists itself. But the reception was a cavalcade of froth anyway. One national newspaper critic said the film's ending, a brief re-engagement with its characters as benevolent trench coat supermen, was in some sense a "tie-in with the Kingsmen universe," which no supercomputer yet devised could explain.
No need to invent film references anyway. Resurrections characters don't just poke liquid mirrors but walk right through them from place to place, the full Jean Cocteau. Priyanka Chopra monitors the action through reflections in a pool of water, scrying like a Ray Harryhausen god on Olympus. One sequence recreates a scene from The Matrix while clips from the actual old film are glimpsed on a ripped cinema screen, somewhere between Dada joke and dream time. The themes of faceless mob thought and faceless mob behaviour end up with possessed civilians leaping out of skyscrapers in droves and smashing into the concrete with a splat, which takes the worn out Falling Fireball Death From Above symbolism that superhero films are hooked on and plugs it back into the original 9/11 trauma it came from.
All this in service of a plot which says that love is the answer and self-knowledge is important and Gnosis is the tactic of choice but mainly the love. A film that thinks play is as important as pose, a franchise always aware of the body and its fetishes, set and setting. No and nothing to the critic made furious by its "unjustifiable optimism" and "toxic positivity," simply drowning as we are in oceans of those.