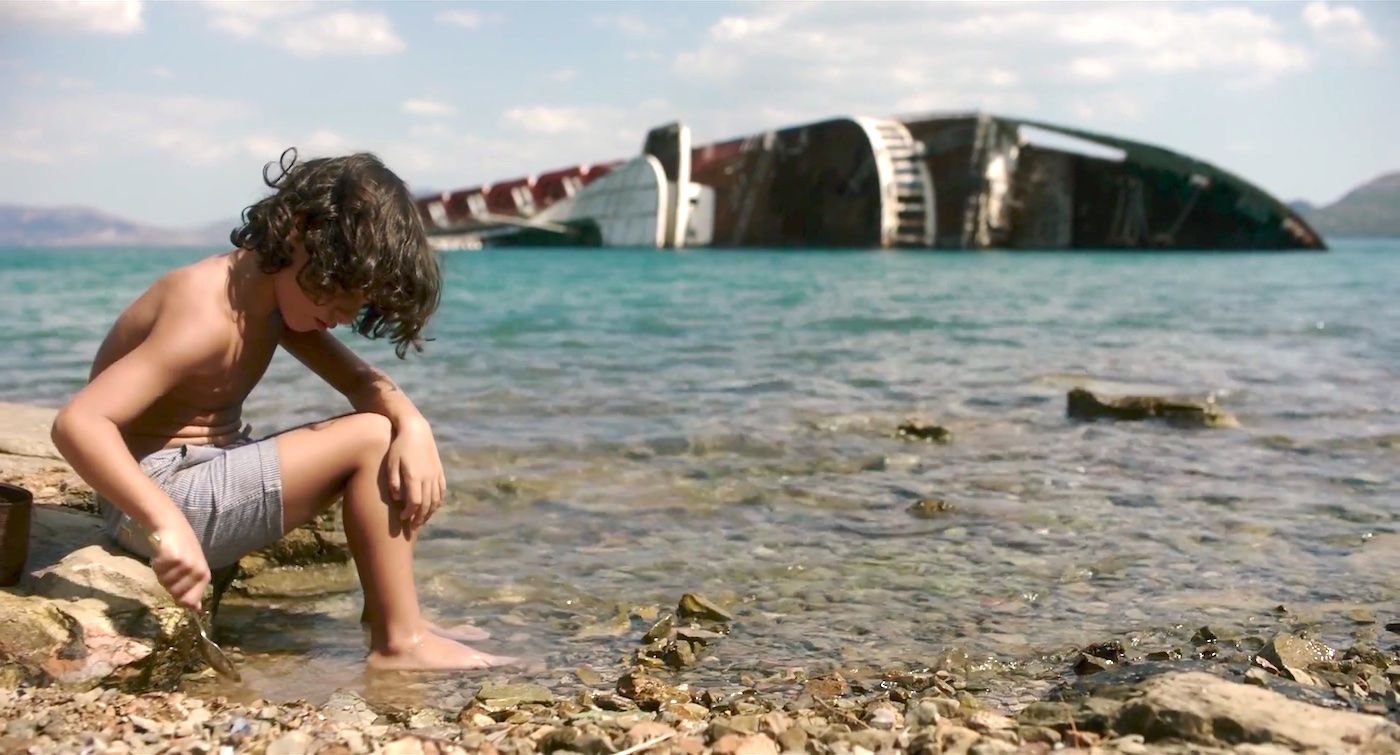 Critics falling gratefully on Crimes of the Future as Old School David Cronenberg, as if Cosmopolis and Maps to the Stars had not been Cronenberg worlds right down to their atoms. As if the notes of a Howard Shore music score don't connect any new Cronenberg film back to his baseline approach to the life of the mind before the title sequence is over.
The Shore tones duly sound in minute one of Crimes, over the credits and then a shot of the actual Mediterranean Sky cruise ship capsized and abandoned in Greek waters. The locals are presumably exasperated or bored by the thing, but under Shore's music it's an alien machine dumped by something that gave up the ghost long ago. Minute three is a young boy eating a plastic waste bin like it was Pringle. Minute five is his appalled mother smothering him with a pillow, Shore's music returning for a four-chord descent like the Cronenberg cosmos respiring.
In Crimes it is said people no longer experience pain, although Viggo Mortensen is in constant discomfort, wheezing and throat clearing and swallowing painfully like a man with, well, the after effects of a chronic respiratory virus perhaps. He has to eat in a skeletal chair that pivots and jolts like a cheap flight simulator. The government takes an interest in the new organs that he manifests and then has removed as public performance, apparently because the New Vice Unit is about to start registering people's mutating body parts. They want humans to stay pure and un-evolved, un-changed, not pass new organs down to their children.
"No crime like the present" observes administrator Don McKellar; a nice line. "If they do an autopsy on the boy what will they find inside?" Mortensen asks the mother. "Outer space," says she; another nice line.
All of this is more than a bit noir-ish, although flagging that as some kind of Cronenberg novelty needs another fairly blinkered view, of things like A History of Violence and Eastern Promises. Mortensen prowls around in an outfit like a bathrobe plus a Jedi cowl plus the mask-scarf of The Shadow and the untied sleeves of a straitjacket. Cronenberg is so hypersensitive to matters of the flesh that he's never seemed all that comfortable with digital effects, ever since that lizard thing in eXistenZ, and some of the CGI animation of this film's surgery-coffins look like they might be from a Netflix time-waster. But Cronenberg has never been a time-waster and he's certainly not starting now.