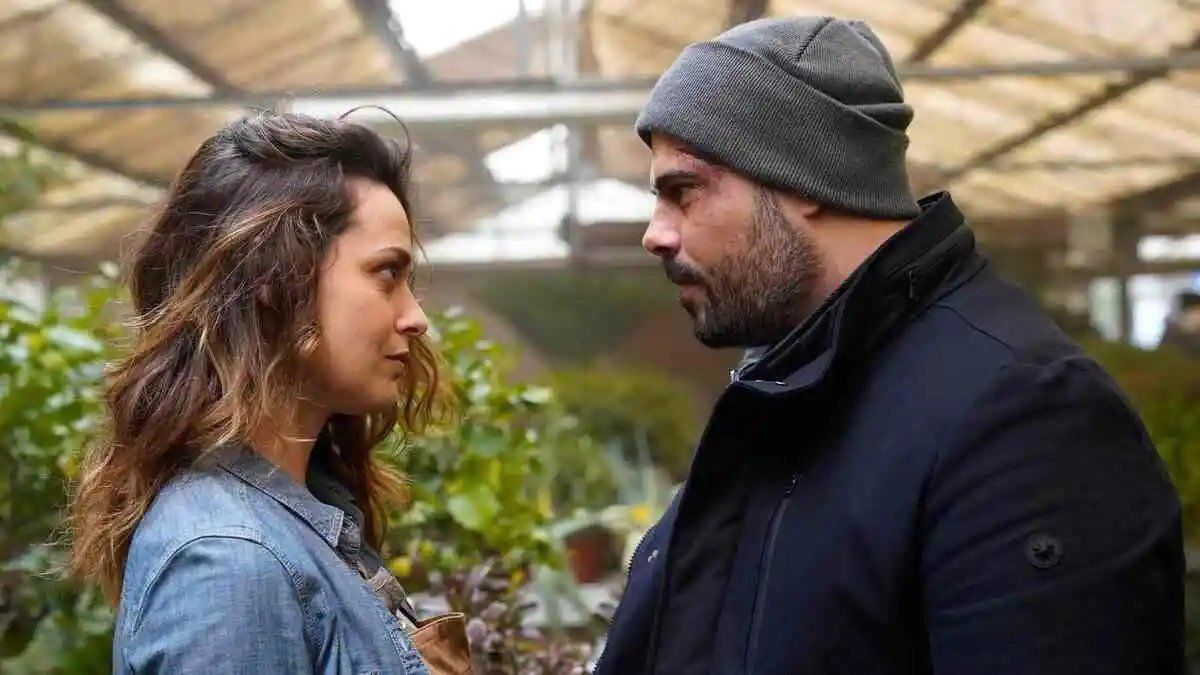 For the September issue of Sight and Sound magazine a review of Security, an Italian film set in Tuscany directed by an Englishman adapted from a novel by an American that was about Massachusetts and available on Netflix.
The plot has rich people being paranoid and horrible, which could be set anywhere; but the hints of Fortress Europe and locals scowling at incomers approaching from a southerly direction presumably came in during the translation to Italy. And like a lot of current Italian art, the oncoming threat could be read as something more viral in nature; I reviewed Manuele Fior's comic Celestia recently, also a pre-Covid work and also now hard to separate from post-Covid malaise.
Peter Chelsom, who turns out to live in Italy and made Security just down the road, has been sticking to his romantic-comedy guns in the English language for thirty years. Having marshalled players as far apart in the cosmos as Miley Cyrus and Warren Beatty—the latter flattening the director like a slow steamroller—Chelsom probably saw Security as a chance to be more serious, although the woes of a worn out male tempted to get romantico with someone other than his wife do figure again. Valeria Bilello, whose version of romantico playing Sense8's scheming telepath was molto furioso, straps herself into garden-centre dungarees ready to hand the unhappy blue-collar electrician a pot plant, looking like an arrival from Milan Fashion Week with a Saturday job.